Walling
Walling comes in a vast range of designs that will add character, provide interest and structure, and enhance your garden setting and complete the overall appearance. Paul Gibbons Landscapes Ltd will supply and build walling that comes in a wide range of Natural stone, traditional natural stone, and various designs of modern concrete walling and copings to achieve an eye-catching focal point or to match or coordinate with your choice of paving. Complete the look with a matching or contrasting coping.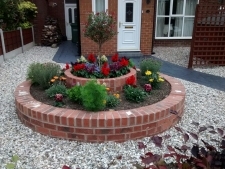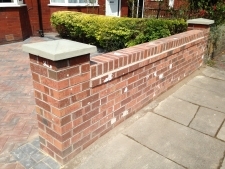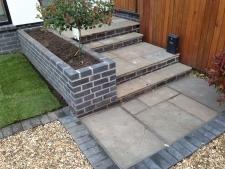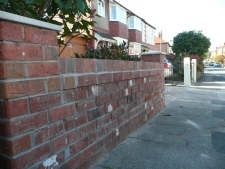 Brick Wall
Garden walls can be built simply to look good, or it can serve a purpose too. For instance one may be built to hold a greenhouse up, retain a soil bank, form an edge or division, house a BBQ, raise a planting bed, enclose a set of wheelie-bins or compost heap, help to provide a level site for the patio, screen off neighbours, create rooms, hang a gate on or act as a boundary. Walls can be built in a variety of bricks, to match or contrast with the property.
Natural Stone Wall
Paul Gibbons Landscapes buy natural stone walling from a local Cheshire supplier. It comes in various lengths so it creates a wall with visual interest. It looks good alongside most other products and will last a lifetime as it is a natural block. It creates a strong and good-looking wall in any garden.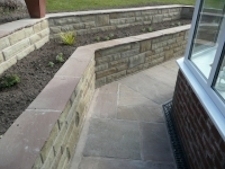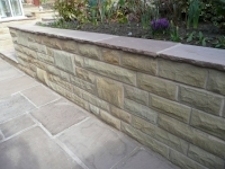 Dry Stone Wall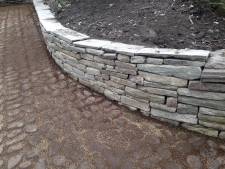 Dry stone is a building method by which walls and other structures are constructed from stones without any mortar to bind them together. Dry stone walls are long lasting structures that enhance the garden and also act in harmony with the surrounding landscape.