Patios, Paths and Sitting Areas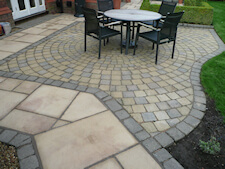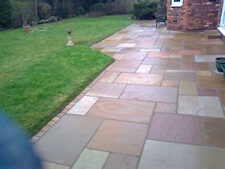 Having a beautiful patio, terrace, sitting area, and pathway around your home should reflect your personalities, preferences and lifestyles. Maybe you have extended your property and are planning your patio to reflect the new conservatory or extension, you perhaps have moved into a new house and you are planning your entire garden, or you may be looking at a whole new design for your patio with more space to enjoy your garden for al fresco dining and entertaining. Or your existing patio needs relaying and extending to suit your needs. Paul Gibbons Landscapes Ltd can install only or supply and install paving chosen by you from brochures or samples, from the popular Indian Stone paving, the vast choice of natural stone paving, contemporary porcelain paving, or concrete paving.
The most popular products we install from these manufacturers are:-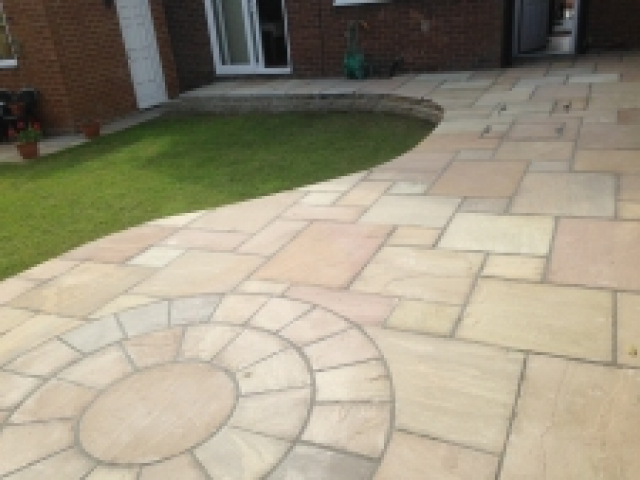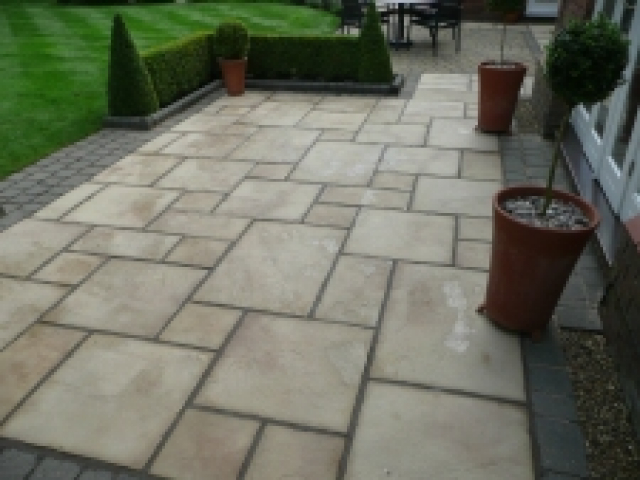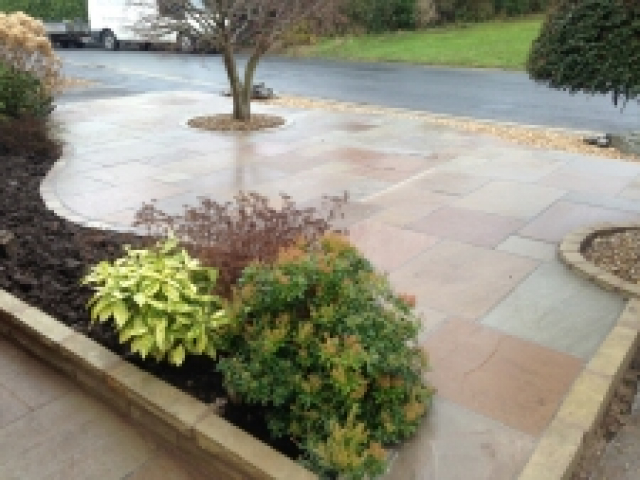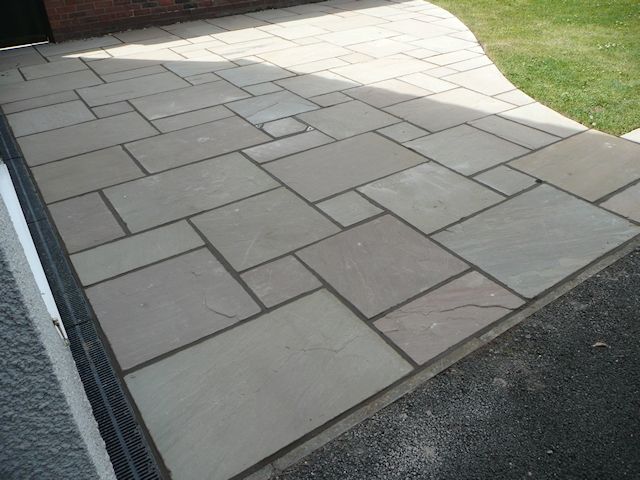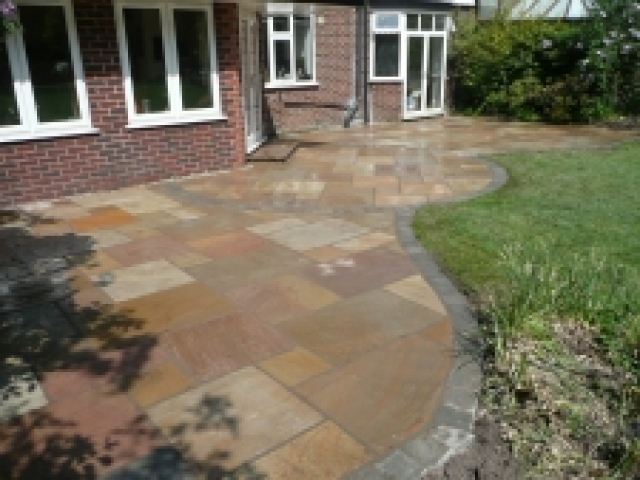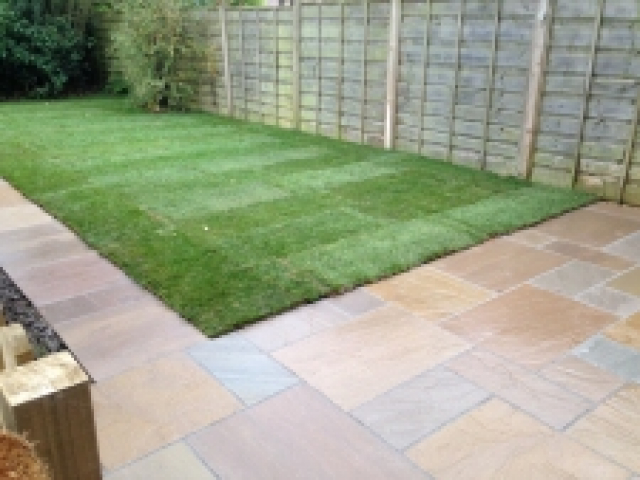 Indian stone
Indian stone has become more and more popular over the last few years. It comes in a range of colours so it can suit any property and can look great alongside other paving.
As it is a natural product, when it is cleaned it looks like new. It is strong enough to be used for driveways as well as paths and patios.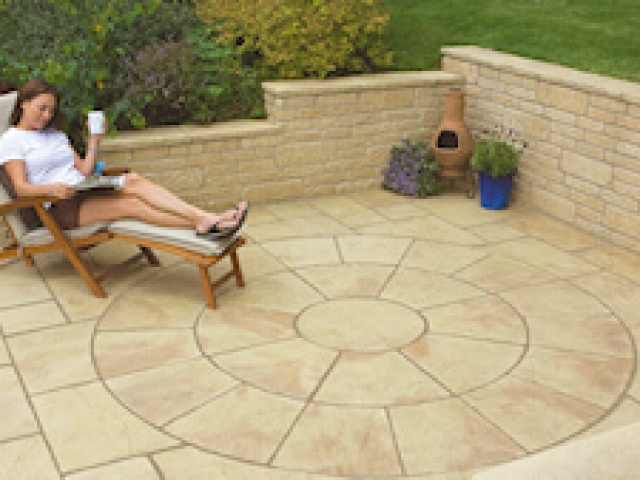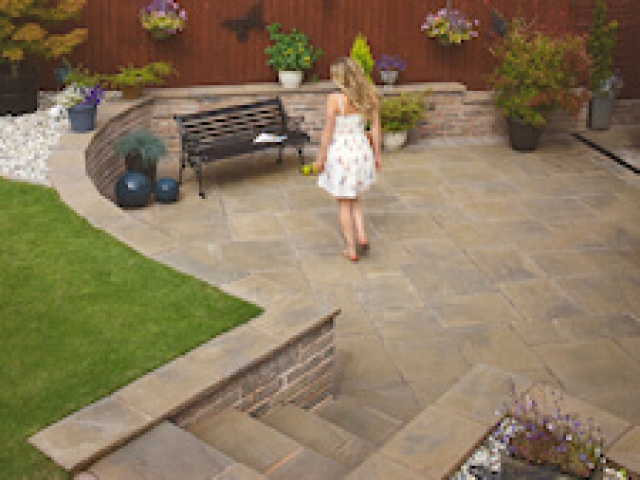 Heritage Paving
Cast from genuine split stone flags with mason fettled edges reminiscent of newly quarried Yorkstone which blends with almost any garden setting Britian's favourite paving finish is available in a number of sizes and colours with the options of a Heritage Circle in 2 or 3 rings with squaring off kit and a Heritage Octant in 2 or 3 rings and even in matching stepping stones.
Porcelain Tile
Create a harmonious transition from indoor to outdoor space with the use of porcelain paving. Porcelain paving has a smooth flat surface finish, requires minimal maintenance and is suitable for use as internal or external porcelain paving tile.
When people think of Porcelain or vitrified tiles for a garden patio, a common concern is if the paving will be slippery. Porcelain paving has a slip resistance surface even when wet. Enjoy a low maintenance patio with minimal staining, algae and moss growth due to low porosity porcelain. Benefit from a 'freshly installed appearance' with porcelain paving that does not fade with sunlight and is abrasion resistant.