Follow the job
Here we aim to show you the progress of our work day by day during our working year – similar to a Diary.
Obviously this will depend on our project at the time which can vary greatly from a small pathway taking just one day to a complete garden landscape which can take weeks.
We hope you will find it informative, please click on any image to enlarge:-
Project of the Week
Job Description: To supply and lay a Marshalls Driveline 50 in Brindle with a charcoal border with charcoal KS edgings.
Day 2
To install the stone sub base and compact using a compactor plate and to install the KS edgings. The grit sand has been delivered in preparation for laying the blocks.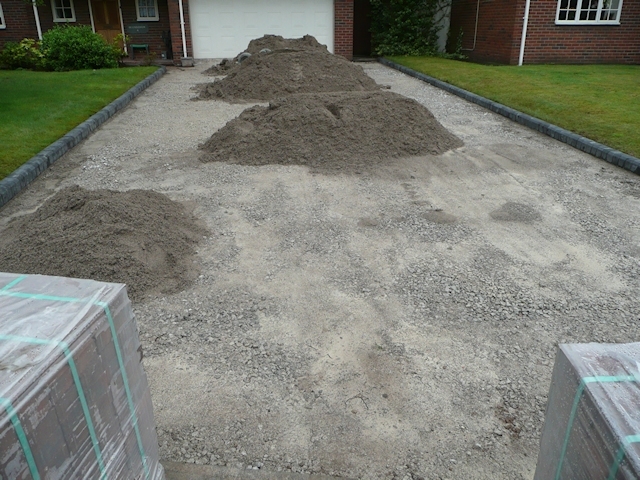 Day 3
To screed out the grit sand and lay the blocks onto the prepared bed in a herringbone design. The outer bricks are cut neatly to fit.